The Game Changer
The Game Changer

There's a Universal principle that's rarely talked about, yet when understood, is a total game-changer.
It's the Universal Law of Vital Adjustment.
Think of it much like the Universal Law of gravity – it's always 'working'; even if you're not be aware of it.
More about it in a minute.
For now, let me illustrate some examples of this Universal Law; and then a great story.
ONE EXAMPLE
Consider the possibility of adopting the worldview that life is happening FOR you rather than TO you, you'll begin to see more and more evidence that life is 'leaning in' – in favor of living (as in staying alive), healing (as in getting better), and supporting your soul's greatest expression and success (as in living your truest Truth).
Life loves you. (And everyone else).
Life is designed in every way to keep you alive and thriving.
Life is doing everything possible to keep you alive.
By design.
It's one reason why one might get fat. Literally.
Not kidding.
No one likes getting fat, to be sure. Yet often times accumulating fat is Life at work, doing everything possible to keep you alive.
Life encases deadly toxins and harmful metabolic waste in protective fat – to protect you – encasing toxins that couldn't be eliminated quickly enough.
Those deadly, harmful toxins are neutralized or harbored in protective fat, keeping harmful toxins away from your vital organs, to KEEP YOU ALIVE.
Probably never thought about fatness like that before, have you.
When we begin to see and appreciate the grand design in supporting LIFE, we can lighten up the hating on fat.
In the grand scheme of things, Life is 'leaning in' to keep you alive; a little fatter maybe, yet alive.
Understanding that . . .
Game changer.
ANOTHER EXAMPLE
When you ingest toxins or an overload of spoiled food, your body will quickly purge the spoiled or toxic substance via vomiting or diarrhea.
There's nothing wrong. There's something incredibly right.
Your body is protecting you. Keeping you alive! Purging the offending toxic substance.
Life is 'leaning in' to keeping you alive.
When you begin to recognize the reflexes that (by design) are doing everything possible to keep you alive, you can have a different conversation with yourself about illness, injury and issues.
Understanding that. . .
Game changer.
ONE MORE EXAMPLE
Here's another simple example.
Think of the last time you cut your hand open. Maybe it was while you were slicing vegetables in the kitchen. . .
You may have put a bandage on it for a day or two, but generally speaking, there wasn't much you had to do . . .it healed up and you've not thought about it since.
Life was 'leaning in', keeping you alive. You didn't bleed to death.
Life was 'leaning in' to healing; you didn't have to do much about that cut. Life, your body, did the work of mending the cut beautifully.
Life is designed in every way to keep you alive and thriving.
Understanding that. . .
Game changer.
AMAZING STORY
Yesterday I shared this amazing story from Dr Bernie Siegel with the Business Alchemy BREAKTHROUGH group. . .
There is a lady who had been struggling for years with agoraphobia, unable to leave her house for YEARS.
She was diagnosed with a disease and told she only had two months to live.
Her response? "What's the point of living afraid?"
Her internal switch flipped.
She took up white water rafting and more!
She scared her kids to pieces. . . yet her choice to just say 'screw it, I'm OUT OF THIS HOUSE' led to her surviving cancer!
She survived an end-of-life diagnosis; and she thrived!
Life loved her enough to give her a wake-up call.
She answered. She broke through. She LIVED! For the first time in years and years, she was LIVING.
Life 'leaned in' inviting her to the greatest expression of HER soul's purpose.
Game changer.
THE LAW
In Man's Higher Consciousness, Professor Hilton Hotema writes about 'the Universal Law of Vital Adjustment'.
Just as the law of gravity, the law of Vital Adjustment has always existed and won't be changing, even though very few people recognize or even talk about it.
What exactly is this law?
Basically, it is that your body, your life, and universal intelligence is bent on keeping you alive and thriving.
THIS IS BIG, REALLY BIG.
When you understand and recognize the implications of this law in your life, working WITH it,
it's a total game-changer, as I've repeatedly stated.
How?
Here's one way to think about it . . .
When you can settle into daily living knowing

that anything and everything is designed,

to support your health, healing, success and accomplishment,

BY DESIGN, you can relax and trust

the mystery and adventure of Life.
Your life.
You can also choose to trust the 'invitations' that come your way.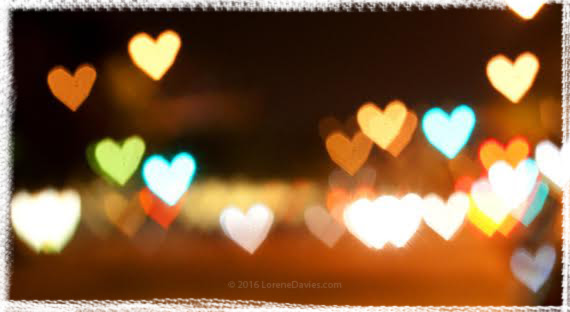 There is much, much more to say about this topic, and the details of the Universal Law of Vital Adjustment.
For now, I'd love to hear your thoughts . . .
Many blessings,