This story will blow your mind!
TRANSFORMATIONAL TUESDAY



THIS story will blow your mind!
While you're reading it, consider that. . .
WHAT you do matters.

HOW you're doing it matters just as much!

BY WAY OF INTRODUCTION

Several years ago my then-coach Heather Dane shared this amazing story with me. It was a HUGE lesson about the impact of our ENERGY when we do something. This story continues to impact me, which is why I'm sharing it with you today.

As you read, keep in mind that this story is about WAYYY more than what it appears to be talking about.

HERE'S THE STORY

Caroline Barringer learned the hard way that HOW you do something can be every bit as important as WHAT you do. In fact, as she says, 'You can do everything right, and still do it wrong. . .' In this particular story:
Caroline is referring to making cultured veggies.

Lest you think that this story is about making cultured veggies, hang on. It's about SOOO much more!

Caroline has been making cultured vegetables since 1992. A LONG time. She's a pro. In the world of culturing vegetables, she's seen and tried it all, before perfecting her own technique.

In this particular story, Caroline learned the hard way that negative emotions you're experiencing while making the cultured vegetables can ruin an entire batch of cultured vegetables.
REMEMBER, this story is about WAYYY more than

cultured vegetables.

This simple story provides a valuable lesson in ENERGY.


A typically upbeat person, Caroline surrounds herself with people she loves when preparing her cultured vegetables. Her commercial kitchen is alive with music, laughter, and even love, when her boyfriend, Steve, works in the kitchen with her.

On this occasion, there was a break in Caroline's typical routine. She arrived in her kitchen alone and angry after a fight with Steve. Under deadline for her orders, she prepped the vegetables, feeling her anger in each chop of the knife, each shred of the vegetables.

Within 2 days, this batch of cultured vegetables smelled bad and as the days progressed, they got darker. In 5 days, they looked "swampy and toxic," according to Caroline.

She knew immediately that it was not the process that went wrong. IT WAS HER ENERGY. Her negative emotions while making them.
Ruining an expensive batch of cultured vegetables to be shipped to her customers provides US with a powerful lesson in ENERGY.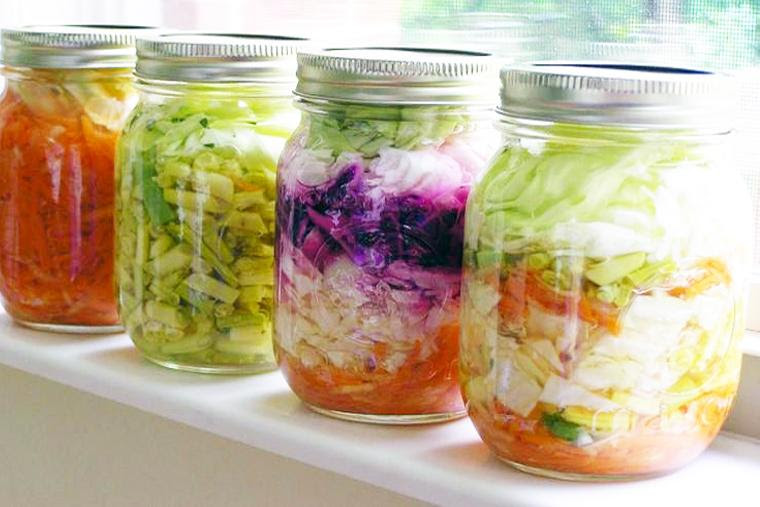 Caroline referenced The Hidden Messages In Water, by Dr. Masaru Emoto. He's the scientist who conducted studies on water, finding and documenting that the water's molecular structure is affected by our thoughts, emotions, music, words and ideas. It's fascinating work. Google it.

EVERYTHING IS ENERGY

In fact, Dr. Emoto said that everything we say, think and feel has a vibration and these vibrations effect the water as evidenced by photographs he took of how water crystals changed in a variety of situations.

Since that expensive lesson and ruined batch of cultured vegetables, Caroline focuses on creating a joyful, positive state of mind each time she prepares her cultured vegetables, fermented foods and drinks.


HOW DOES THIS APPLY TO YOU?

Well, imagine how your own energy impacts your day-to-day life. . .

The subtleties of making cultured veggies provide an important lesson to each of us. Other aspects of your life may not be as energetically apparent as the spoiling veggies were – it doesn't mean there's not an impact.
REMEMBER

WHAT you do matters.

HOW you're doing it matters just as much!
If HOW you (or anyone else) do something impacts the outcome, what does that mean about your meals, your job, your community service, your relationships, and your life?

How many times do you go through your day doing something begrudgingly?

Or worse yet, do something angrily and hatefully?

WHAT IF

What might be possible if you did the same things you do now – but did them with love, passion, enthusiasm?

There is SOOO much to this rich conversation.

Keep this amazing story in mind over the next few days. Share it with your family.

SUBTLE ENERGIES MATTER


It's an amazing demonstration about the subtleties of energy impacting every aspect of our life.

And whether you SEE it or not, HOW you do everything matters every bit as much as WHAT you do!

Much love to you,